Community College to Rowan University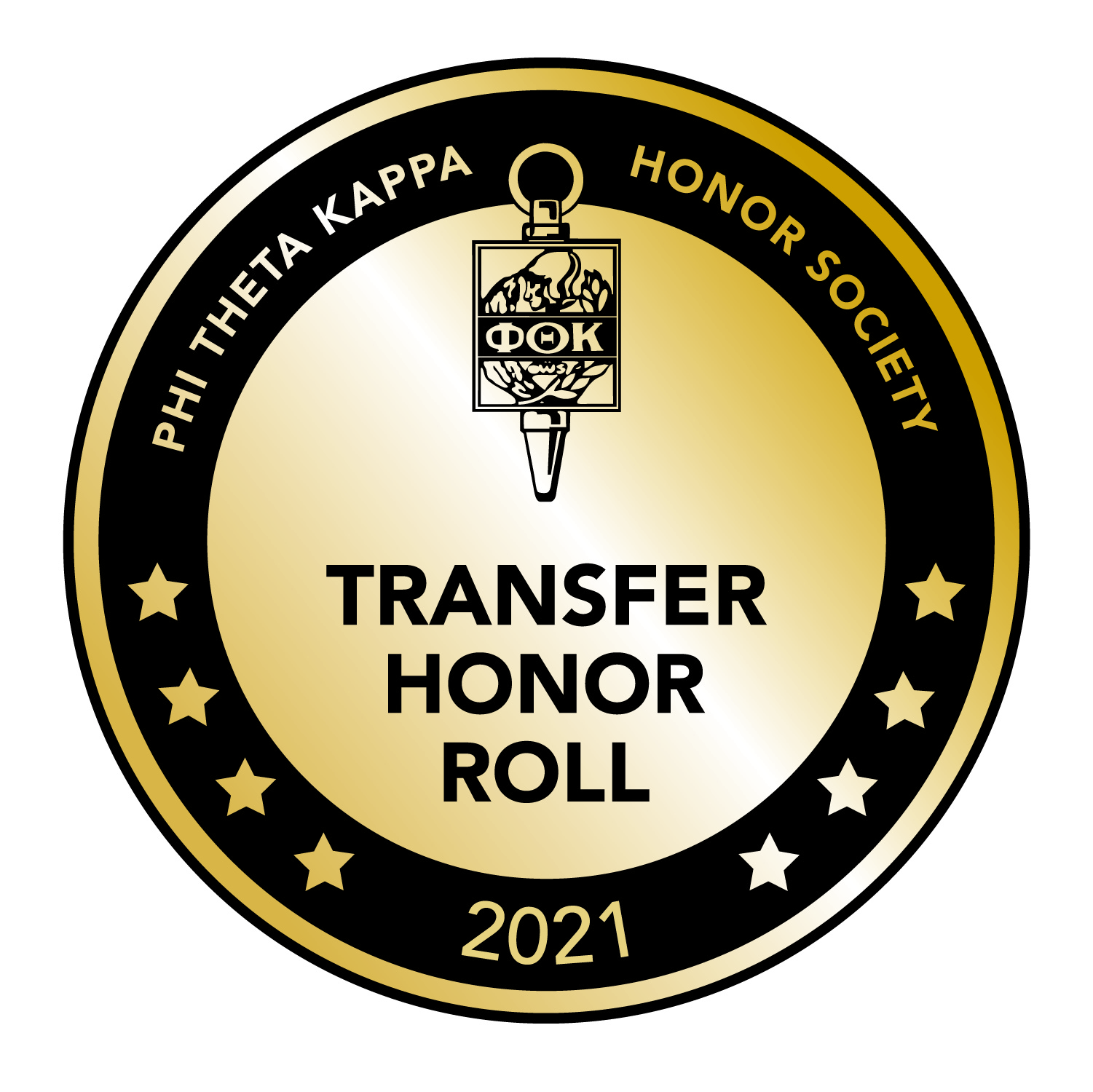 For the second year in a row, Rowan University is proud to inform we are selected as the official Phi Theta Kappa (PTK) Honorary Society Transfer Honor Roll distinction. The office of admissions and entire Rowan University community is honored by this distinction and will continue the work going forward for our PTK students.
Rowan University participates in the State-wide Transfer Agreement, ensuring graduates of NJ Community Colleges that they can fully transfer credit earned from AA to BA degrees or AS to BS degrees.  Because we will transfer up to 90 credits from accredited institutions of higher education, a student from any community college or university should feel confident that they will be able to transfer credit toward their Rowan degree.
Additional aspects to ease transfer:
Course Equivalents Database available prior to applying

Transfer Equivalency Self-Service (TREQ) allows you to enter your coursework and AP test scores from other institutions to see how they articulate to Rowan coursework and how they fulfill our degree requirements. Simply enter your transfer courses to see your progress toward an undergrad degree from Rowan University.

Ability to access transfer credits online, via student account after admission
Registration soon after confirming enrollment at Transfer Welcome Sessions, Transfer Orientation or through an assigned Academic Advisor
PARTNER COUNTY COLLEGES
Additional benefits are available to our students who transfer from one of our partner county colleges, RCBC and RCSJ.
Those benefits may include:
No application fee
Guaranteed admission to a degree completion program provided admission conditions are met
Seamless transfer of credits enabling entrance to Rowan University as fully matriculated junior
Bachelor's degree completion online or on-site at your partner community college
A discount off of the prevailing on-campus Rowan University tuition and fees
FINANCIAL AID
As a transfer student, you may be eligible for special scholarship funding. To find out if you qualify, please visit this page for scholarship descriptions and eligibility.
Our RCBC and RCSJ students may qualify for special financial aid programs.