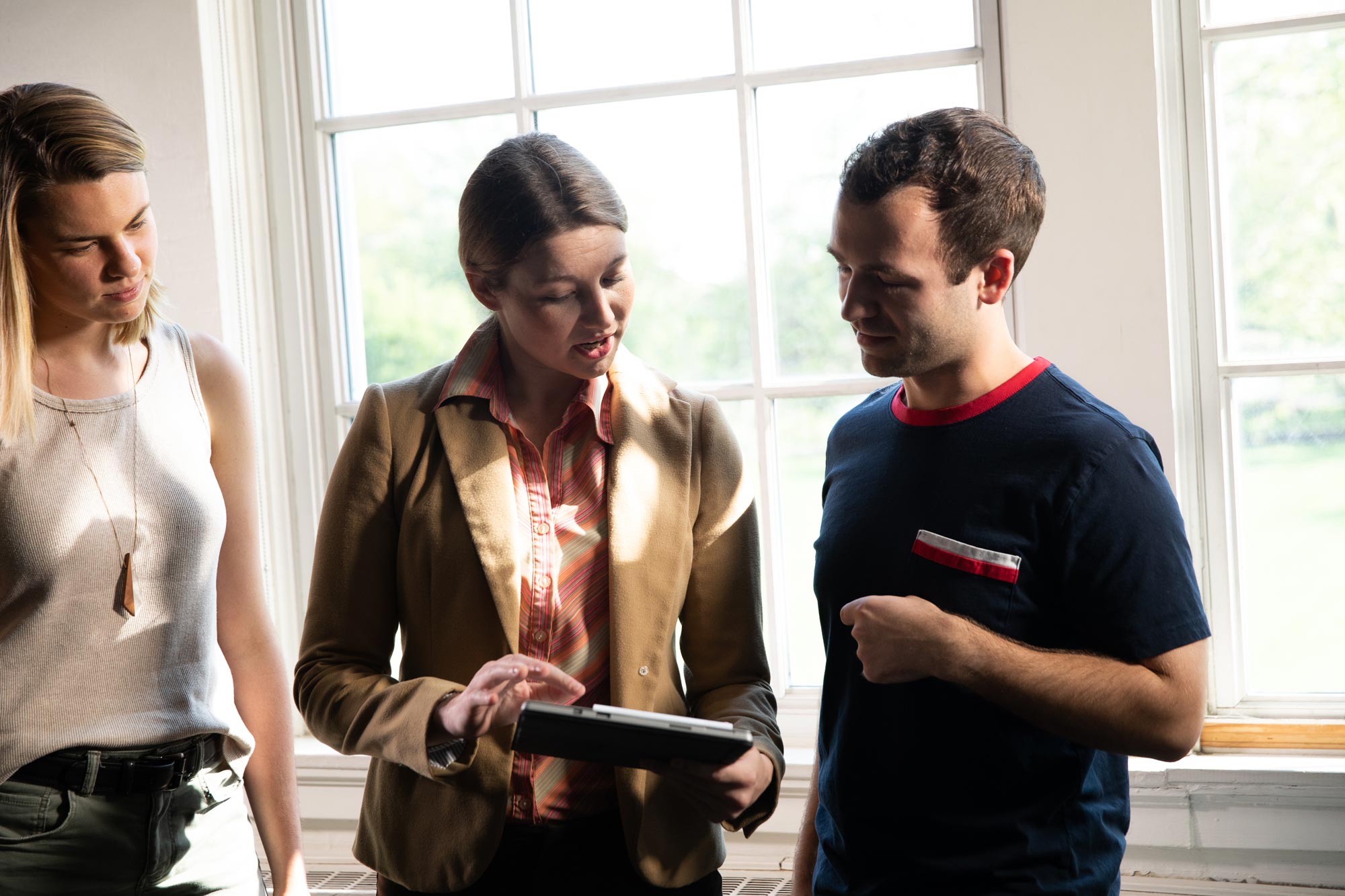 An Affordable Education
Scholarships & Awards
Rowan University Scholars Program
Micro-Scholarships with RaiseMe
Transfer Trustee Scholarships
Veteran and Dependent Scholarships
International Student Scholarships
International Baccalaureate Scholarship
The Rowan University Scholars Program awards merit-based scholarships to eligible first time students who will be enrolled full time during the fall semester of their freshman year at Rowan. Applications for admission submitted before January 31 will be reviewed for scholarship eligibility. Individual award amounts are determined at the discretion of Rowan University's Division of Student Affairs based on the overall academic qualifications of the student, the competitiveness of the applicant pool and available funding.
Scholarships are renewable for four years of undergraduate study as long as a 2.5 GPA is maintained and are distributed equally over eight semesters. Scholarships can not be applied to summer or winter sessions, can not be distributed over a different time period, and can not be applied to graduate or medical school.
Note: To be considered for an academic scholarship you must apply for admission and complete your application by January 31. 
Apply Now
Rowan University has partnered with RaiseMe to offer micro-scholarships that recognize your high school achievements. Start earning money beginning freshman year of high school. You can earn up to $6,000 in micro-scholarships per year, which will be applied to your Rowan financial aid package.
Earn Today
Transfer Trustee Scholarship is awarded to students transferring to Rowan as full-time undergraduates. While special consideration is given to students from New Jersey community colleges, all admitted transfer students are automatically considered for this scholarship. The Transfer Trustee Scholarship is worth up to $5,000/year and renewable, and is intended to support all educational expenses, including fees, but excluding tuition cost.
To be considered, you should apply to the University before March 1. Applications submitted after March 1 will be considered, based on availability of funds. The Transfer Trustee Scholarship is awarded to first-time students entering during the fall term. Students entering during the spring term are not eligible for scholarships.
Apply Now
Rowan University offers and participates in a range of funding opportunities for eligible veteran students and their dependents. For the purpose of this scholarship Rowan University defines a Veteran Student as a student who is currently a member, honorably discharged or a retired member of the Armed Forces or National Guard. Eligible agencies include: Air Force, Army, Navy, Coast Guard, and Marines.
Scholarship Application
The International Student Scholarships are available to incoming undergraduate international students (freshmen and transfer) that have or will obtain a valid non-immigrant visa. Students will be automatically considered for the scholarship following their admission decision.
International Scholarship
We recognize the International Baccalaureate (IB) as a rigorous and challenging program and will offer credit after the student is enrolled in an undergraduate degree program at Rowan University. We offer students who complete the IB Diploma Program an opportunity to qualify for up to $32,000 in scholarships. 
Learn More
Mark Your Calendar
Important Financial Aid Dates